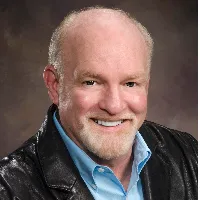 Robert Fortney is a Licensed Professional Counselor specializing in individual, couples and family therapy, and maintains a private practice in Lubbock Texas.
With over fifteen years experience as a marriage and family therapist, and as a graduate of Texas Tech Graduate University specializing in Community Counseling, he is currently serving as private practitioner working with a broad spectrum of clients. Among his areas of expertise are: Individual Counseling, Marriage Counseling, Mental Health Counseling, Family Counseling, Depression Counseling, PTSD, Anxiety Management, Stress Management, Christian/Pastoral Counseling, Anger Management, Grief Counseling, Child Counseling, Medical Loss, Alcohol/Sexual Addiction Solutions, Phobia and Panic Attack rise.
In addition to being a prominent relationship therapist, Robert has presented at National conferences and to general audiences speaking on the topics of mental health.
Robert is an interactive, solution-focused therapist. His therapeutic approach is to provide support and practical feedback to help clients effectively address personal life challenges. He integrates complementary methodologies and techniques to offer a highly personalized approach tailored to each client. With compassion and understanding, he works with each individual to help them build on their strengths and attain the personal growth they are committed to accomplishing.
Education

2000 M.Ed. Texas Tech University, M.Ed. Community Counseling
1989 M.Div. Austin Presbyterian Theological Seminary
1976 BS. University of Texas at Austin, Speech/ Psychology

Additional Course Work:
University of St. Thomas, Houston
University of Houston
Louisiana Tech University

License, Certifications & Awards
2004 National Certified Counselor #94464
2003 Licensed Professional Counselor, Lic. # 18987
1992 Clinical Pastoral Education, 2 basic units, 2 advanced
Additional Training
200 hours of Professional Counselor Continuing Education
Professional Activities and Memberships
Ordained Pastor with the Presbyterian Church, USA
Past Activities:
Rotary International
Team Rehab, Texas Tech University Medical Center, Cleft Palate Craniofacial/Anomaly Clinic
Team Volunteer, Hospice of Lubbock